ISLAND SOLAR POWER
Swimsol provides affordable and durable marine floating & rooftop solar PV systems for the tropics, where land space is limited. We make solar energy a hassle-free experience by handling all the tech & maintenance. We work with ultra-luxury resorts and small businesses alike – always aiming to provide great service.
We are experts with solar-at-sea (offshore solar), island micro-grids and heavy-duty solar PV systems.
LARGEST SOLAR PROVIDER IN THE MALDIVES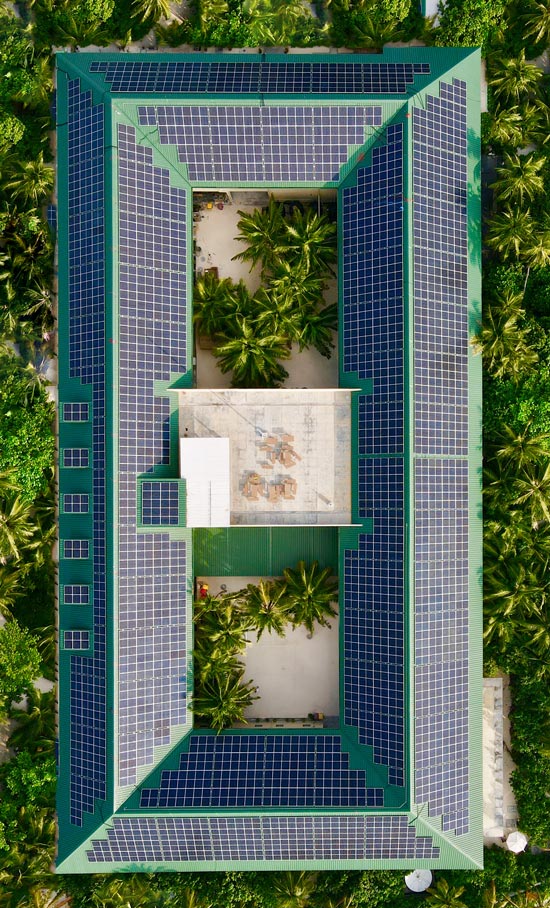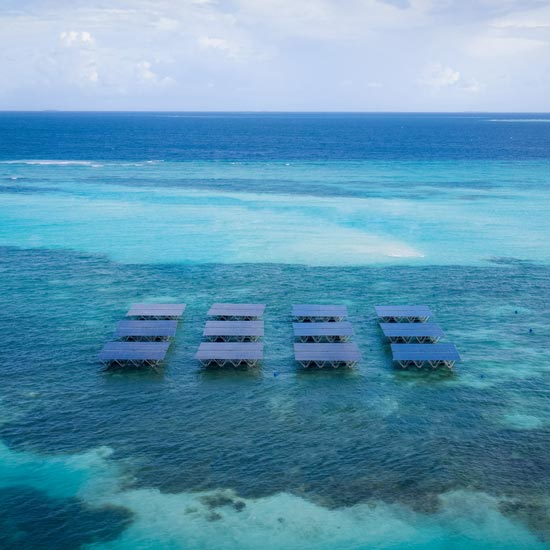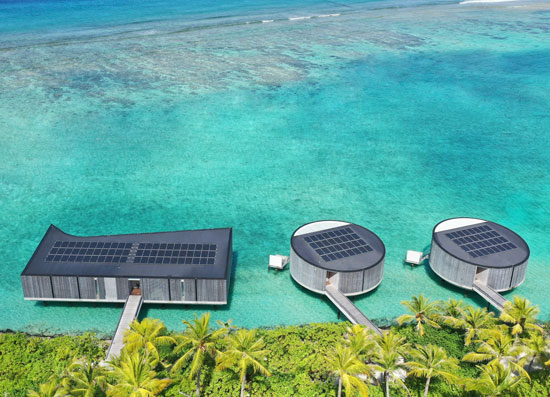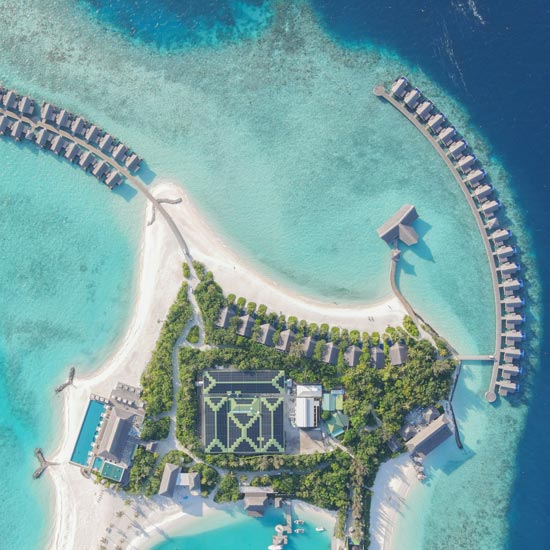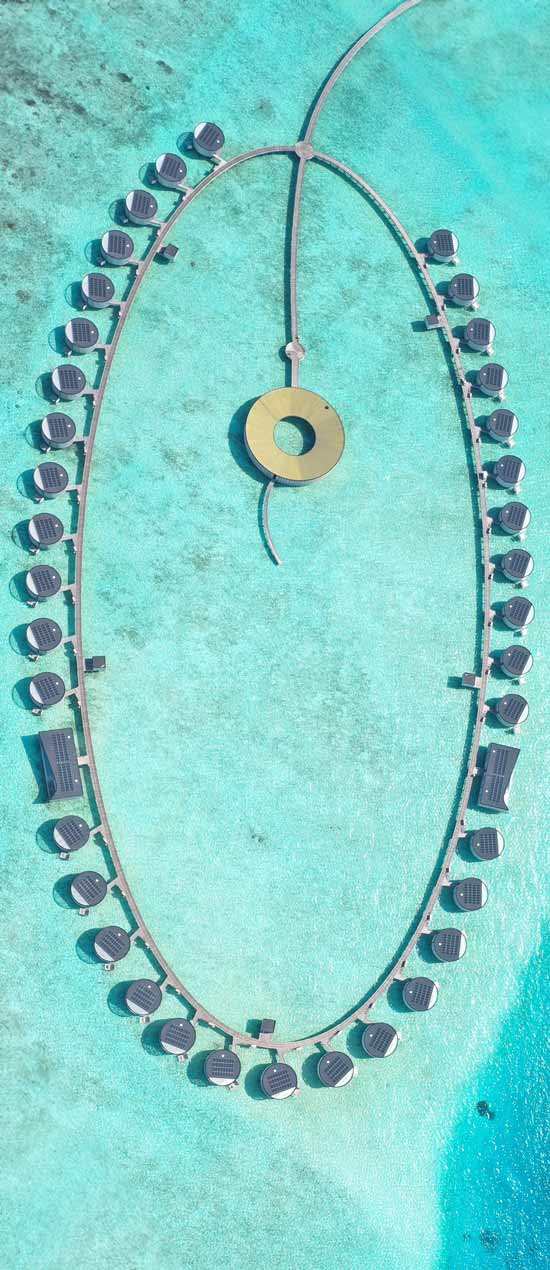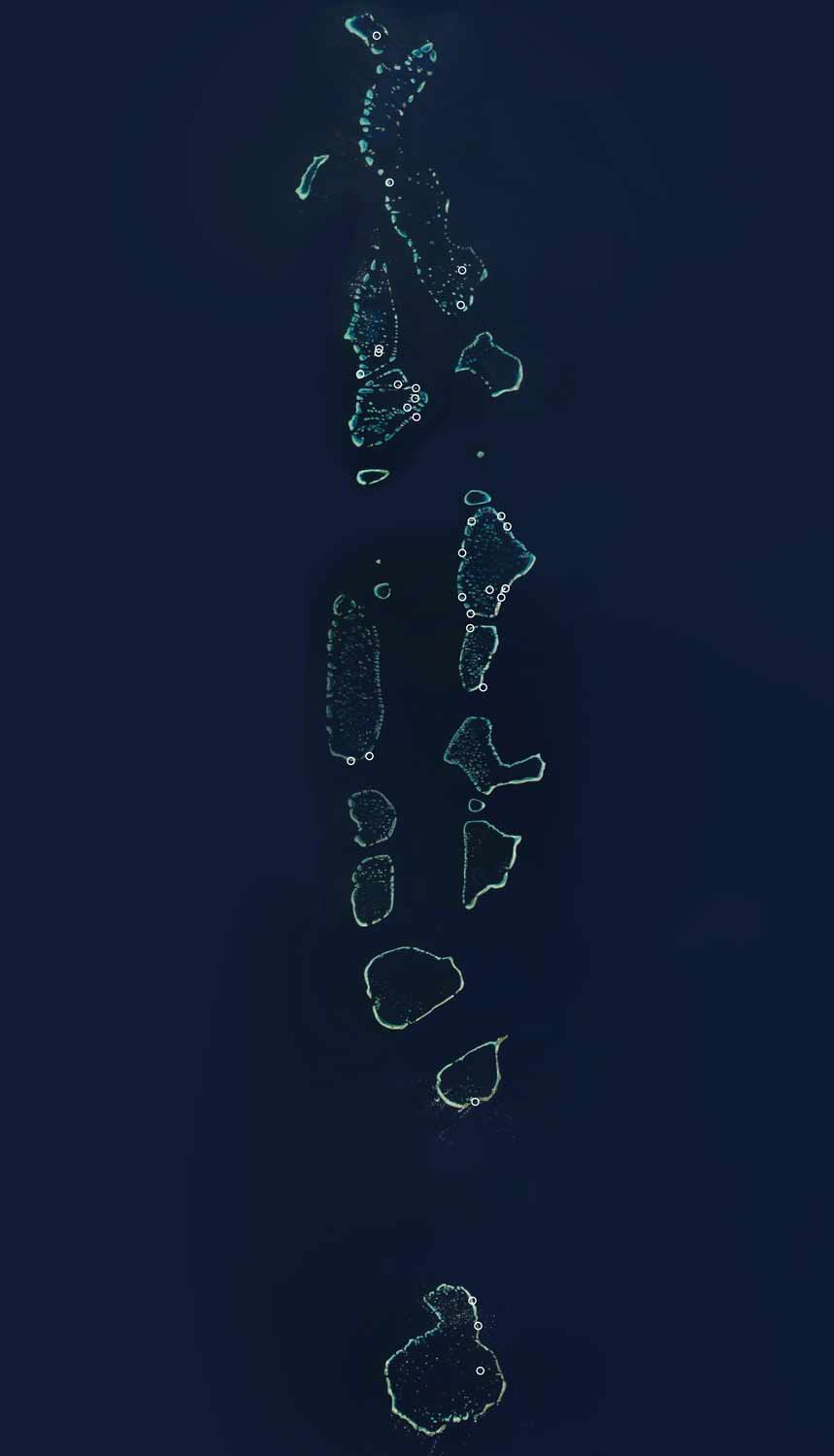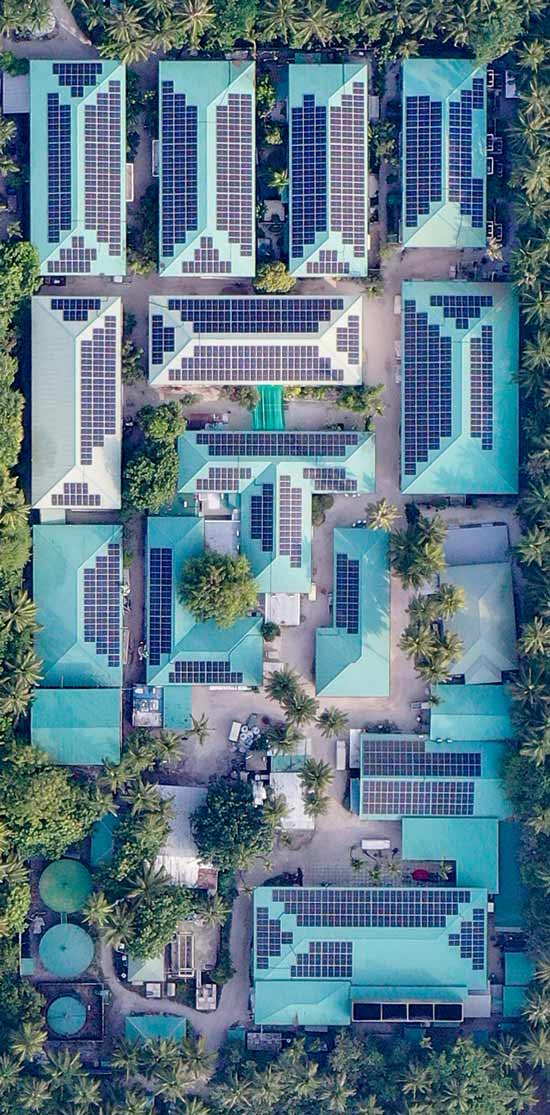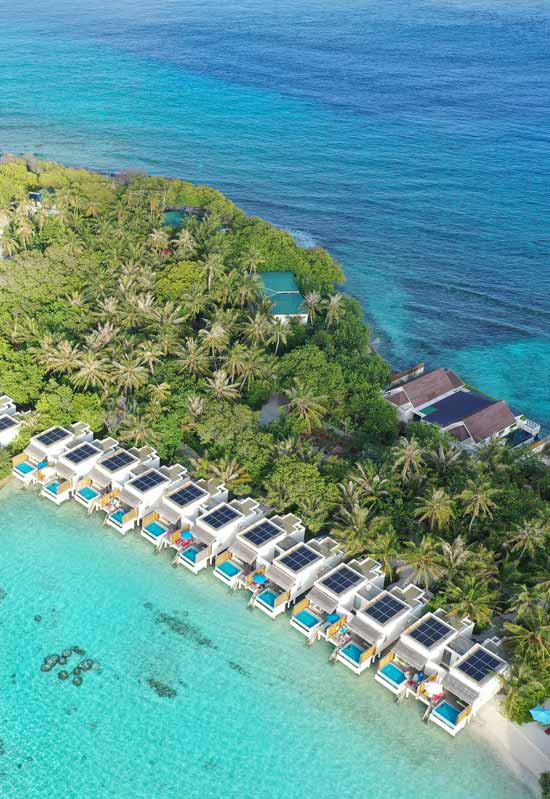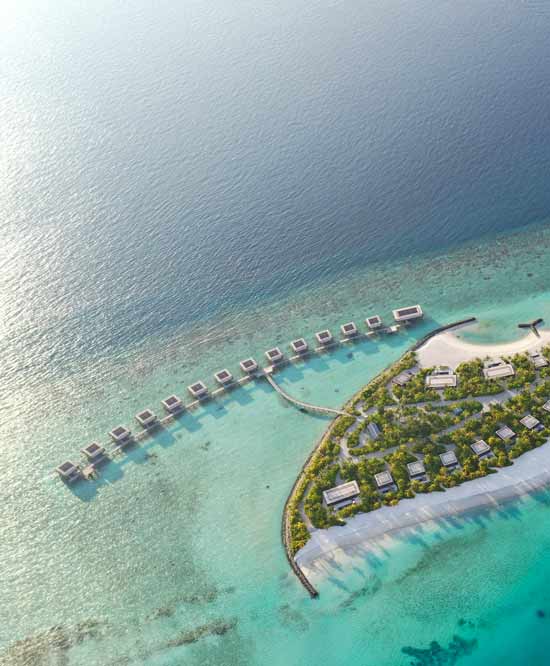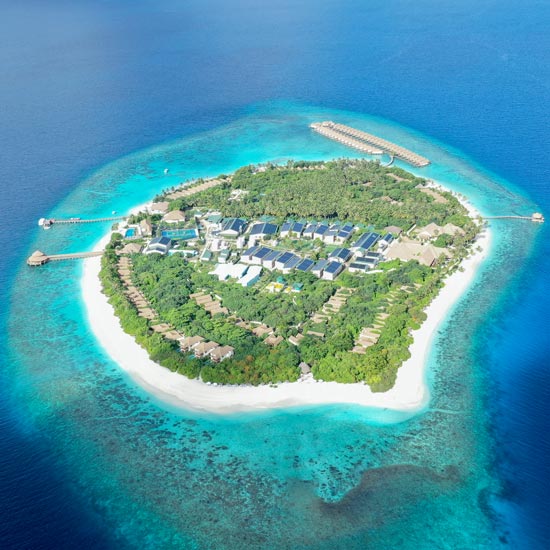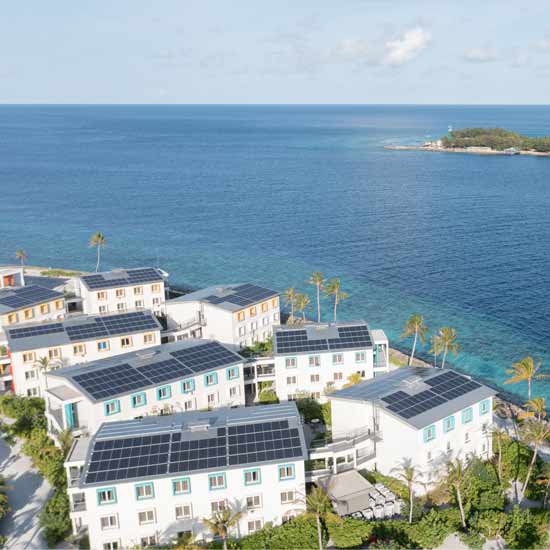 TURN EMPTY ROOFS INTO
POWERHOUSES
roofs = SAVINGS POTENTIAL
Solar is cheaper than diesel energy. Swimsol puts solar PV on the roofs & integrate into your grid seamlessly
You save diesel
RoofSolar reduces the daytime diesel use & load of generators, sometimes you can switch-off a generator
All Hassle-free
Swimsol handles planning, installation, & maintenance of solar PV for uninterrupted client operations
30 YEAR LIFETIME
Swimsol only uses high-quality, stress-tested components & heavy duty PV panels for all solar systems
DESIGNED FOR YOU
We analyse Your electrical grid and design hybrid diesel-solar systems to maximise savings & ensure a stable grid
AESTHETIC ROOFTOP SOLAR SOLUTIONS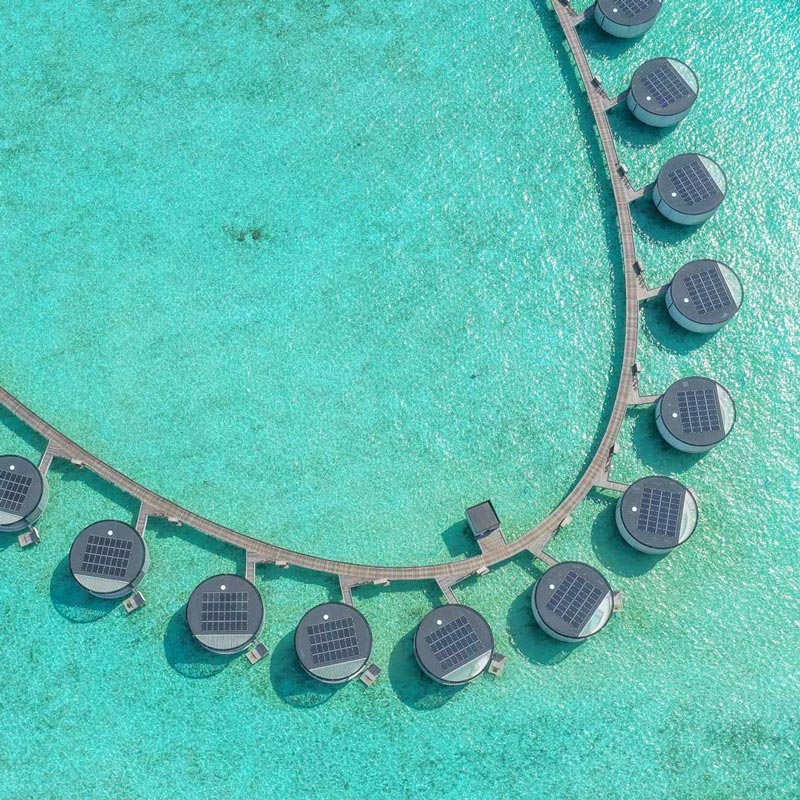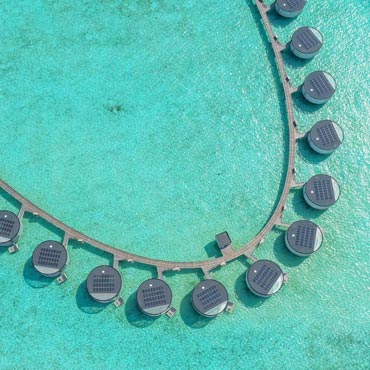 A VISIBLE CSR STATEMENT
Solar PV on a resort island a clear sustainability message to your clients and partners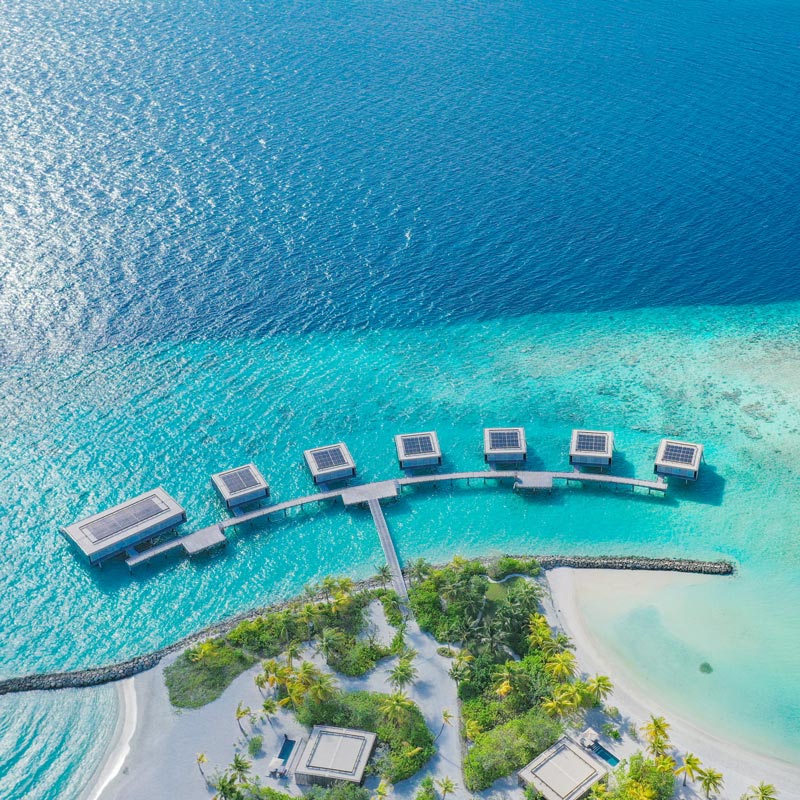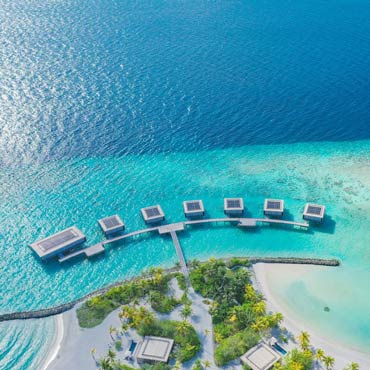 The colour of PV panels matches the island colour palette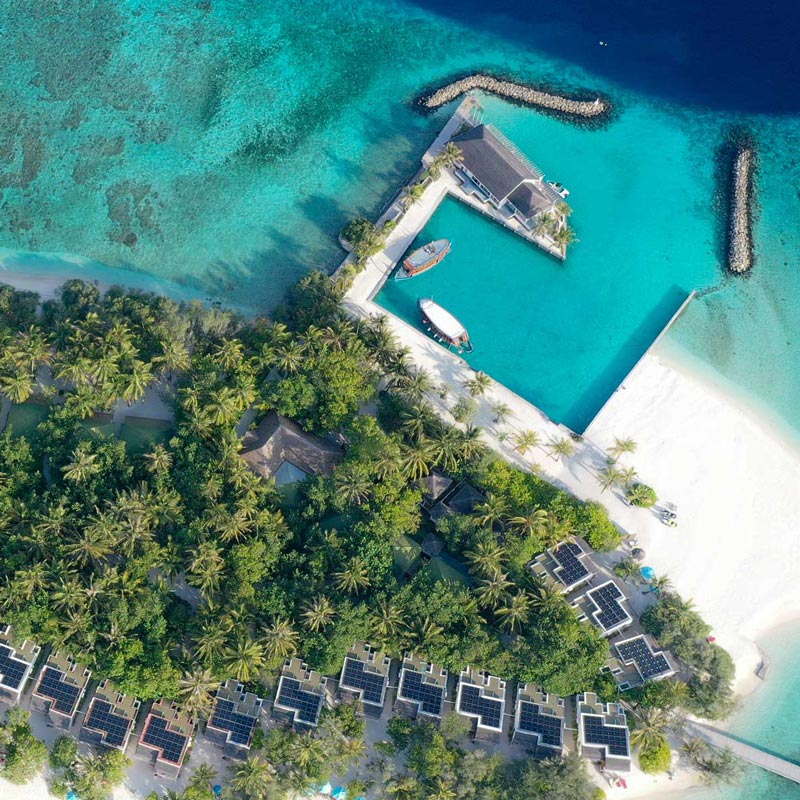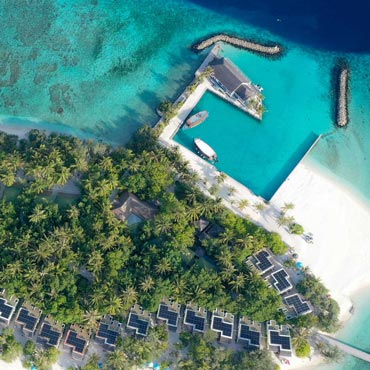 WORKS WITH YOUR DESIGN
Swimsol solutions fit to your building design
LEADERS WITH SOLAR AT SEA
Solarsea
Swimsol provides a unique solution to achieve desired solar production capacity – floating solar powerplant at sea (offshore solar).
More energy at sea
SolarSea produces 5-10% more energy due to natural cooling at sea.
Affordable
Swimsol technology is already competitive in islands and tropical regions using diesel for power.
Eco-friendly
SolarSea platforms float above bare sandy seabed creating a habitat for marine life
SOLARSEA IS OPTIMIZED FOR SMALL ISLANDS
Simple assembly
SolarSea needs no heavy machinery & only minimal space
Expandable
The number of SolarSea platforms can be adjusted to your power demands.
Efficient logistics
System components are packable for shipping & on-island transport
UNMATCHED
SOLAR PV
EXPERTISE
AT SEA
At sea since 2014
SolarSea is the first and the only time-tested commercial solar PV solution for the sea.
13+ years of R & D
Swimsol has worked on the world's first floating solar solution for the sea since 2009
30 year longevity
All of the components are marine-grade, specifically for tropical sea environment
ClassNK Inspected
SolarSea has been inspected by a Japanese classification agency for marine technologies ClassNK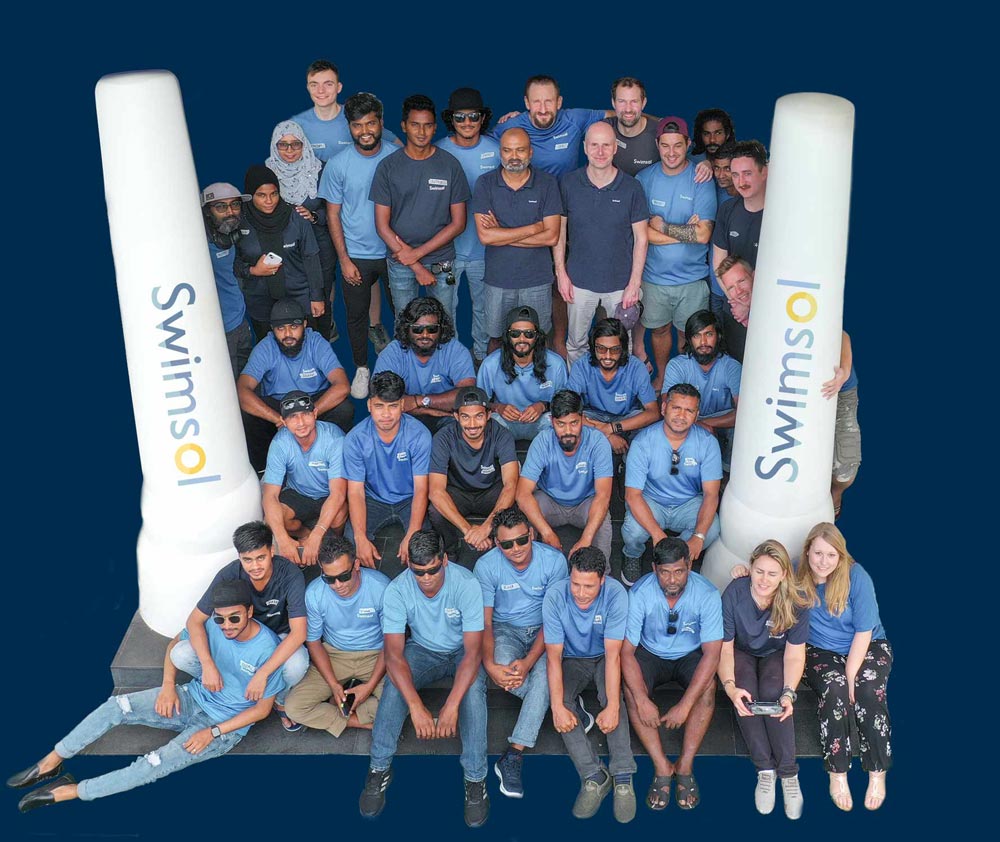 OUR TEAM DOES IT ALL. YOU GET CLEAN ENERGY
Swimsol aims to make solar PV easy for resorts and other customers, handling everything from planning to operation and maintenance. Our team excels at complicated logistics on tiny remote islands as well as meeting the needs of luxury hospitality operations.
We have successfully worked in the demanding market of the Maldives for years, applying our expertise from Europe.
HASSLE-FREE SOLAR SERVICE
Monitoring and Maintenance
We monitor all Swimsol systems 24/7 via live Internet feed, responding promptly to any issues and dispatching technicians.
Swimsol offers an option, where we finance, install, operate PV on customers premises and sell solar energy to the client.  This results in cost savings compared to diesel power.
Swimsol designs and dimension solar PV systems individually. To ensure grid stability we analyse the existing electrical grid and design a solar system for maximum efficiency.
System components are pre-assembled by Swimsol in Austria. To ensure system quality and a hassle-free client experience – our team delivers & installs the systems on-site.
Our solar-diesel hybrid integrates seamlessly into island grids. Swimsol solution is particularly beneficial to diesel generator users – during the sunny hours generator(s) can be switched off, saving diesel.
Where applicable we are happy to guide and support our clients with any necessary permits and paperwork required for installation of our products.